This can effectively become the opposite of anonymity if someone gets access to the point of entry. The biggest thing to consider with hardware wallets is that your personal information is required at the time of purchase, which, like with the recent case of Ledger, can be compromised. Paper wallets are the simplest form of cold wallet, they are quite simply the essential wallet data printed on a piece of paper. This can either be the unique seed phrase used to restore the wallet, or the public and private keys of the address itself. Private key – Can be thought of as the password which is needed when interacting with the wallet. If someone gets access to the private key while knowing the corresponding public key, they will have full control of that wallet. Similarly if the private key is lost there's nothing that can be done to recover access to the wallet.
A well-established online wallet that provides easy access to your BTC holdings. The Copay wallet was created in 2014 by Bitpay, one of the world's largest Bitcoin payment service providers. Designed to combine high-level security with a host of user-friendly features, it's a popular choice for anyone searching for a software wallet. An easy to use wallet with a build in exchange that supports atomic swaps between Bitcoin, Litecoin and QTUM.
Now with hardware wallets you really can put a price on sleep. Securing your Bitcoin is not only easy with a wallet like the Ledger Nano S, but it will give you invaluable peace of mind.
And because it's designed for Bitcoin and Bitcoin only, it's a developed targeted tool for managing your BTC holdings. Safety and reliability are the main features that make Electrum such a popular option. Created in 2011, Electrum is widely considered to be a trusted software wallet in the Bitcoin community. It's free to download for Windows, OSX and Linux operating systems, while there's also an Android app available. Another area where Exodus gets a big ticky is for customer support.
GreenAddress is another popular option for Bitcoin holders that value security and privacy but who don't want the expense of a hardware wallet. The most important features of GreenAddress are its security inclusions, such as two-factor authentication and multi-signature functionality. It's a deterministic wallet and GreenAddress maintains that it never stores its users' private keys, not even when they're encrypted. When you open an Electrum wallet, you retain control of your private key – the key is encrypted and never leaves your computer. It's also fully compatible with many hardware wallets as users benefit from the security of hardware yet the flexibility and ease of mobile applications.
Will Bitcoin be shut down?
Can Bitcoin get shut down / turned off? Just as Bitcoin has never been successfully 51% attacked, it has also never been shut down, even for a short amount of time. As Bitcoin is decentralised, the network as such cannot be shut down by one government.
Desktop wallets can be downloaded onto your personal computer. They give you full responsibility over the management and security of your wallet.
In this guide, we delve into the best Bitcoin wallets available today to help you choose the optimal platform for your needs. The definition of the best crypto wallet will depend on your main priorities (accessibility, transaction privacy, multi-platform support etc.). Because cryptography is so complex and secure, if you lose your keys, it's not as simple as just resetting your password. You basically lose your only proof that you own part of the network. If someone's Bitcoin is stolen, what's actually stolen is the private key. Losing your private key means losing access to any Bitcoin you own. This then creates a temporary Bitcoin address using a secret code.
Can I Transfer My Cryptocurrency Interest To Another Wallet?
Your tokens are still on the blockchain but your private key is never exposed. It's locked away in this device so you never have to type it in which leaves you open to keyloggers logging your private key.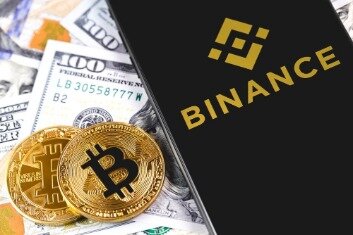 All of the cryptocurrency wallets reviewed here support more than one kind of digital asset, though some support far more than others do. That's a lot of power to attach to a key, so where these keys are generated and who controls them is something you should consider carefully when choosing your cryptocurrency wallet platform. Love it or hate it, cryptocurrency is enjoying its time in the technology spotlight. Whether you're simply grabbing a few Bitcoins to experiment with this new currency or you're a more seasoned digital currency investor, your process will remain similar. We review five of the top cryptocurrency wallet apps that will let you buy, sell, and trade digital assets and cryptocurrencies, including not only Bitcoins but also a wide variety of altcoins. For Android users, Coinomi offers a simple and convenient smartphone wallet that allows you to store Bitcoin, Bitcoin Cash, Ethereum and hundreds of other coins and tokens.
What Are Bitcoin Wallets For?
However, this means you need to get third-party approval before making any payments, which has been a source of some criticism from the Bitcoin community. On its website, Blockchain.info claims to have provided more than 23 million wallets and been used for more than 100 million transactions.
There are also no KYC requirements to satisfy when signing up, which is a bonus for anyone who values their privacy.
The desktop wallet allows users to store private keys and create a Bitcoin address to send and receive Bitcoins.
You can use a Bitcoin wallet to transfer money and make other transactions, but once you have registered with Coinmama and have a wallet, you can use it to buy Bitcoin.
This means that they are resilient against threats and can be immune to the prospect of computer viruses.
Because cryptography is so complex and secure, if you lose your keys, it's not as simple as just resetting your password.
Research your wallet's reputation for security and any security features it has, for example two-factor authentication, as well as the ease with which you can make a backup. Founded in 2008, Mycelium is a well-established player in the digital currency industry, evolving to meet the growing needs of bitcoin users. Founded in July 2016, this free desktop wallet offers support for multiple cryptocurrencies including live chart tracking features. A relatively new wallet on the market, Jaxx offers multi-platform support for seven different cryptocurrency assets. Take advantage of ZenGo's unique self-custody system to buy, sell and spend and earn cryptocurrency in your own wallet.
And the physical pressing of buttons adds that extra layer of security – You can't remotely hack a ledger. When we talk about debit/credit cards, these allow buying the bitcoins instantly.
Edge is a mobile cryptocurrency wallet available for Android and iOS. The wallet offers in-app buy and sell, and in-app exchange between cryptocurrencies, and advanced security features. Great for both beginners and advanced users looking for an all-in-one wallet. We recommend OKEx Wallet as the best all-round mobile wallet on the market. It offers features for both beginners and advanced users alike, including the ability to buy crypto, trade & exchange cryptocurrencies for each other, and store securely in your own 'safebox'.
Bitbox02 Bitcoin Only Edition
Similar to an offshore bank account, incorporating a non-resident LLC to manage your Bitcoin holdings will offer greater asset protection from a legal standpoint. Another option to be aware of is Centralised Finance "wallets" and custodian services. Although functionally not the same, they do share the key characteristic of managing your funds for you. In certain countries, governments make it mandatory to declare assets above a certain limit and some, like the US, require you to host them with a dedicated custodian service. Every time a transaction needs to be sent or received the paper wallet owner would simply enter their private key or seed phrase to activate (or restore, resp.) the wallet. Once online, the owner can transact their funds as they please.
To further obfuscate transactions, the wallet routes them through the anonymizing Tor network, which helps conceal the users' IP address. We wouldn't suggest it for advanced cryptocurrency users, though, primarily because the ability to set custom fees is currently restricted to Bitcoin only. And while it's a good thing the app gets updated every two weeks, the fact that it isn't entirely open source will put some people off. Exodus sets itself apart from other wallets with a design focus on people who have never dabbled in the world of crypto. It has an easy-to-use interface and its developers spend a great deal of time and effort polishing the UI to make it more intuitive. To purchase cryptocurrency, you'll need to sign up with an exchange or trading platform such as Coinbase, eToro, Robinhood or SoFi.
A beginner-friendly HD wallet with two-factor authentication and other security features. GreenAddress can be accessed through a Google Chrome app, while there are also iOS and Android apps available for mobile use. However, Coinbase has copped criticism for tracking the way its users spend their Bitcoin, and for shutting down the accounts of users it claims have violated its terms of service. There's also a more advanced storage option known as the Coinbase Vault, which provides offline storage, time-delayed withdrawals and multisig functionality.
However, even among this relatively small group, you'll need to decide which of two basic camps you fall into before you can choose the right cryptocurrency wallet for you. The first camp is composed of the speculators who are comfortable with risk and therefore aren't looking for a cryptocurrency wallet that asks a lot of questions. The second camp is made up of conservative investors who are interested in fewer digital assets and desire a safe environment that's more akin to our regulated banking industry. On a day-to-day basis, all of the cryptocurrency wallets I reviewed in this roundup are safe and employ a basic layer of security to protect your assets.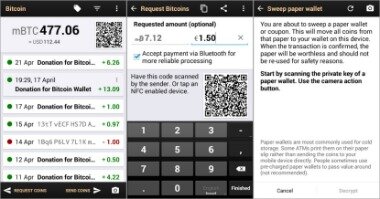 CYBAVO VAULT implements multi-factor authentication via a mobile authentication app, email and PIN, ensuring that no one can impersonate you. Our solution also leverages current mobile generation biometrics, such fingerprint ID or face recognition. Our solution runs in a tailor-made hardened operating system, with reduced capabilities in order to limit potential threats focus. On top of this hardened OS, our systems run in a sandboxed environment in order to mitigate a potential DoS attack.
16 Of 65 Results For "bitcoin Wallet"
Unlike online wallets, this form of bitcoin storage is completely offline and physical, giving you full control. A paper wallet is exactly how it sounds, a piece of paper that contains your private key and public address, usually printed in the form of a QR code.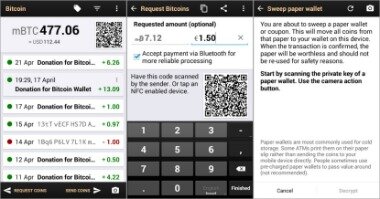 Although this type is easier to use in comparison with the previous one, it loses its safety because of being controlled by a third-party vendor. Their usage lets the owner send or receive the digital currency and monitor its balance. This is related to Bitcoin, Ethereum, Ripple, and any other altcoin. By this, he meant that the value could drop significantly at any moment and investors could lose a lot of money. The value of Bitcoins has gone up and down over the years since it was created in 2009 and some people don't think it's safe to turn your 'real' money into Bitcoins. In an online chat with social media users in January 2021, the world's richest man, Elon Musk, said he was a big supporter of Bitcoin. Although all transactions are recorded, nobody would know which 'account number' was yours unless you told them.
Users should ensure that their Bitcoin wallet is supported to prevent the loss of Bitcoins. You will also know how it is made, and you will even understand how it can be protected and made the most of it, such as security, privacy, encryption, and other features. Trezor's team issues regular firmware updates that is great because it is calculated to protect your device. This safeguards improved security and protection against new threats.
An up-to-date list of all crypto assets and tokens supported by the eToro Wallet can be found in the Wallet fees page under the heading Send transaction limits. An up-to-date list of crypto assets that may be transferred can be found in the Cryptocurrencies section of the Market Hours & Fees page under the heading Crypto Transfer fee. We will update this list as other coins are made available for transfer. Change any of more than 500 crypto pairs to other cryptoassets, all on the eToro Wallet, with no need to move/transfer anything anywhere else. The newer the version, the better security measures are used within it.
Check out the development team behind the wallet – is the wallet constantly being updated and improved to make it more functional and to provide increased security? It's also a good idea to investigate what sort of support a wallet provider offers if the security of your wallet is ever breached or it malfunctions in some way. GateHub's web wallet offers multi-currency support, in-built exchange features and market analytics. A multi-currency wallet designed with an emphasis on security, privacy and user-friendliness. Home to over 15 million wallets, Blockchain delivers an online solution for safe ETH and BTC storage. Developed by BitPay to secure BitPay's funds, Copay has quickly emerged as one of the leading wallet platforms on the market. Bread, previously known as Breadwallet, is a free digital wallet app focused on protecting your personal privacy during BTC storage.